Residential Electrician Services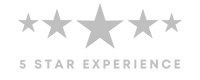 About Our Residential Electrician Services
Our team of expert electricians is here to provide you with reliable and affordable electrical solutions for your home. Whether you need a circuit breaker replaced, a panel changed, or a light fixture installed, we have the expertise to get the job done effectively.
Logo Electrical Services has over 45 years of trusted and professional service in the Houston, TX area, and our residential electrical service technicians are licensed and bonded. Our Houston residential electricians are highly experienced and knowledgeable professionals. When you are in need of residential electrician Houston services, contact Logo Electrical Services at 281-440-3300.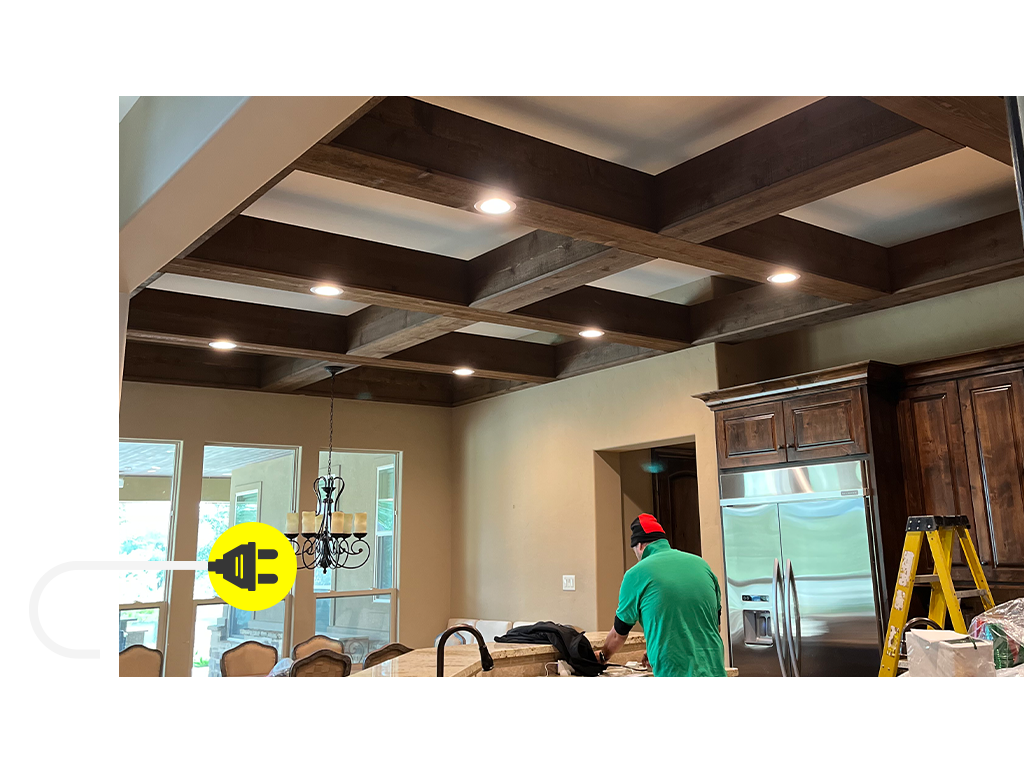 Areas We Serve
No matter where you live around Houston, our certified electricians will arrive right on time to fix your electrical problem. We serve Magnolia and Houston, TX, and every community in between including Cypress, Jersey Village, Spring, Navasota, and more!
We love serving the communities in the great state of Texas. That's why we offer returning customers a 10% discount on future electrical services or electrical installations.
Scheduled Annual Electrical Maintenance
At Logo Electrical Services, we understand the importance of preventative maintenance to ensure your home's electrical system operates safely and efficiently. That's why we offer scheduled annual electrical maintenance services to help identify potential problems before they become major issues.
Our experienced electricians will conduct a thorough inspection of your electrical system, including checking your electrical panels, wiring, and outlets to ensure everything is working correctly. By scheduling annual electrical maintenance with us, you can rest assured that your home's electrical system is in good hands, giving you peace of mind and keeping your family safe.
A little preventive maintenance will protect your family from faulty electrical problems and keep electrical emergencies to a minimum. Our Houston residential electricians will check to see if your home has properly functioning circuit breakers, adequate wiring, surge protection, and properly functioning switches and receptacles.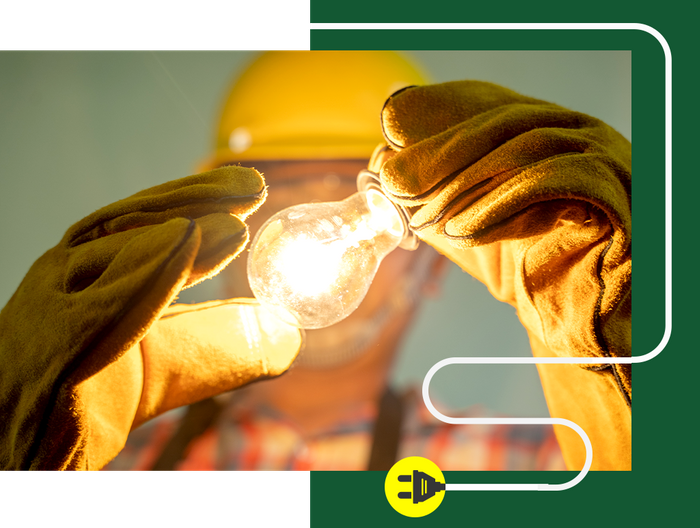 Our Values
At Logo Electrical Services, our values are at the core of everything we do. We are committed to providing exceptional electrical services to our clients while upholding the highest ethical standards in our business practices.
Our company values honesty, integrity, and transparency, and we believe in building strong, long-lasting relationships with our clients. We understand that our clients are the lifeblood of our business, and we strive to exceed their expectations every time. That's why we take the time to listen to our clients' needs and work with them to provide tailored solutions that fit their unique requirements. Our goal is to provide excellent customer service and top-notch electrical services that our clients can rely on for years to come.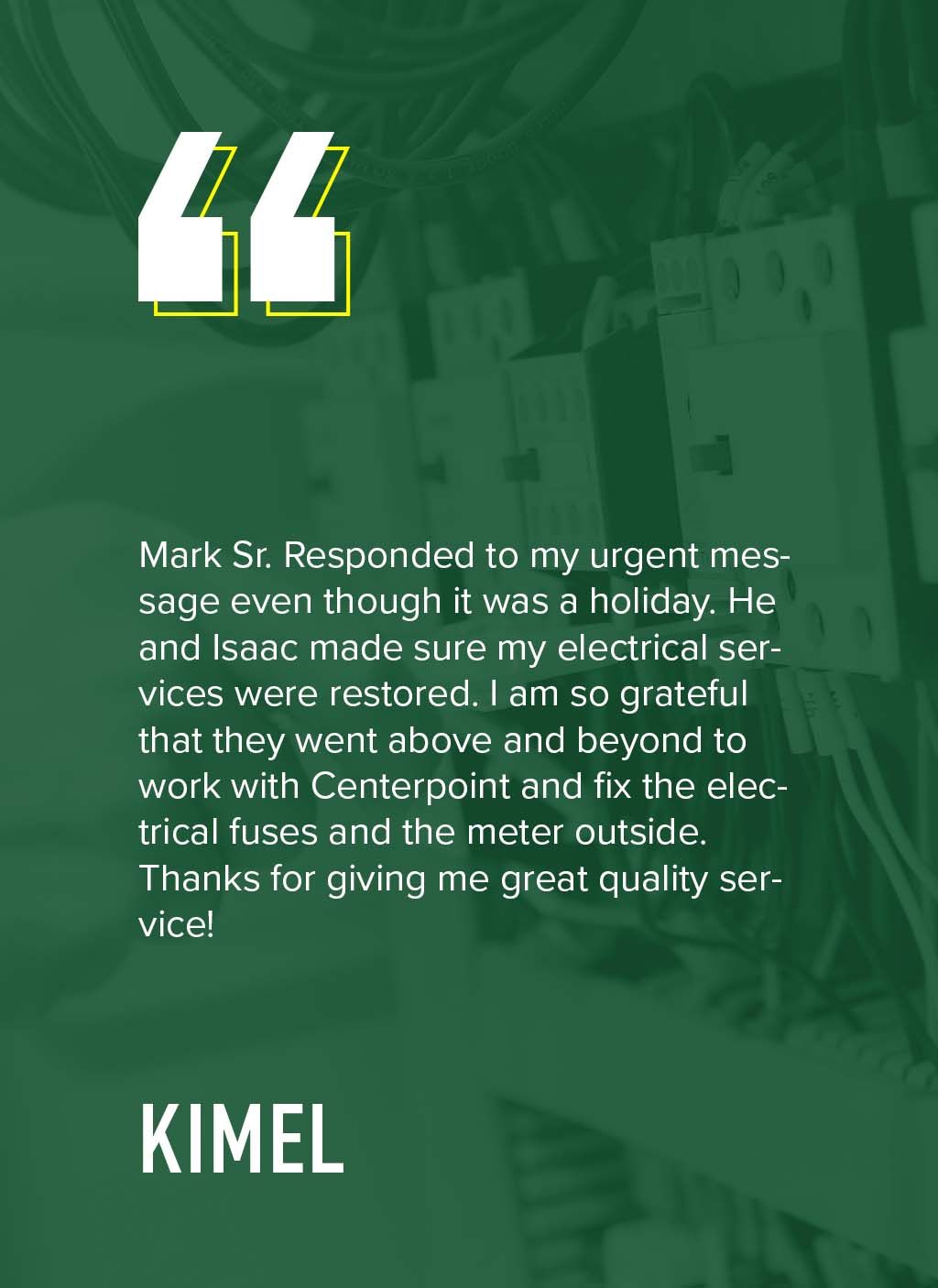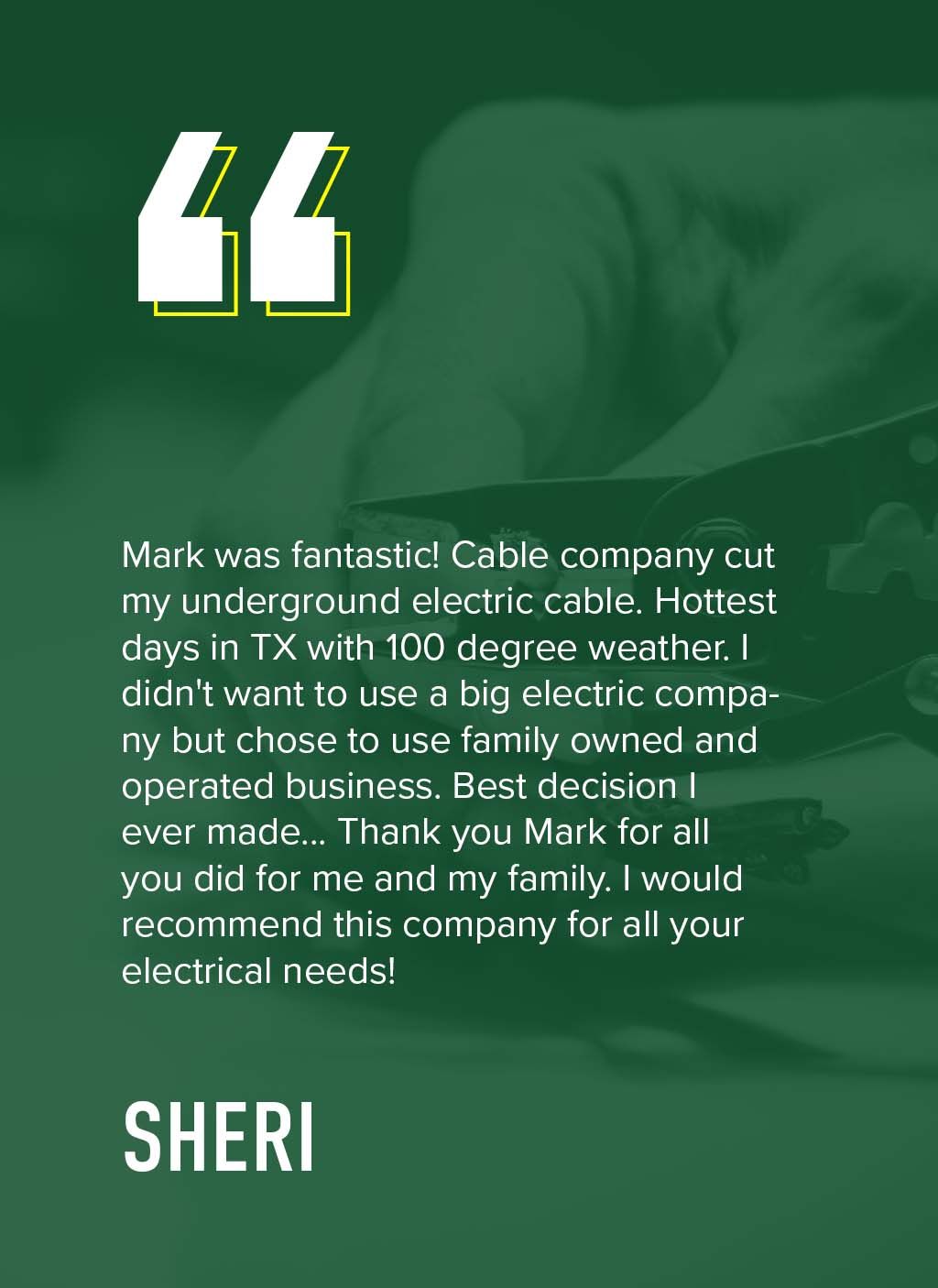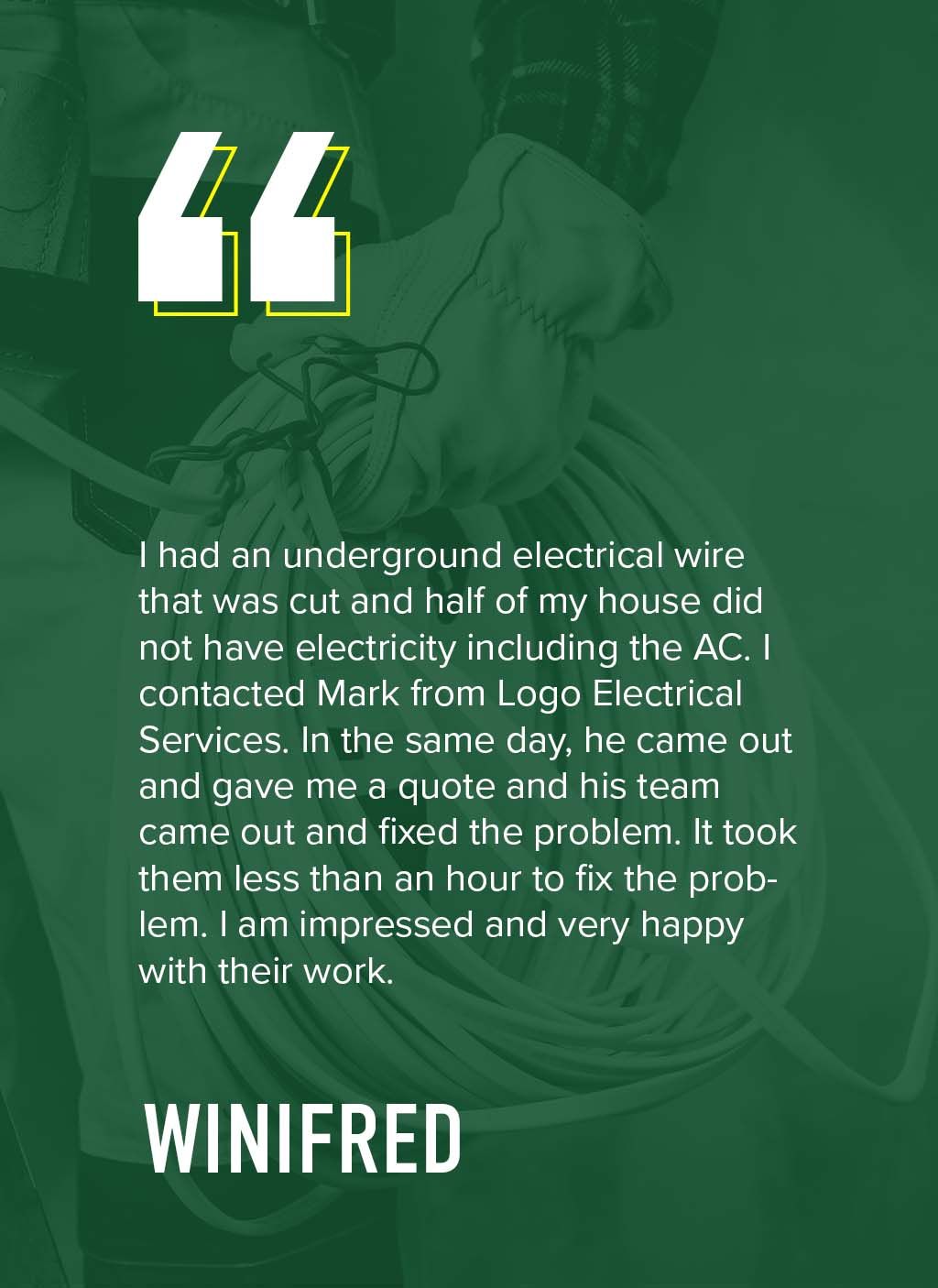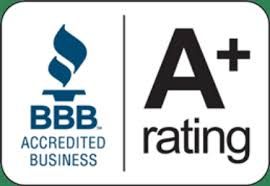 Ready to get started? Schedule a free estimate with us today